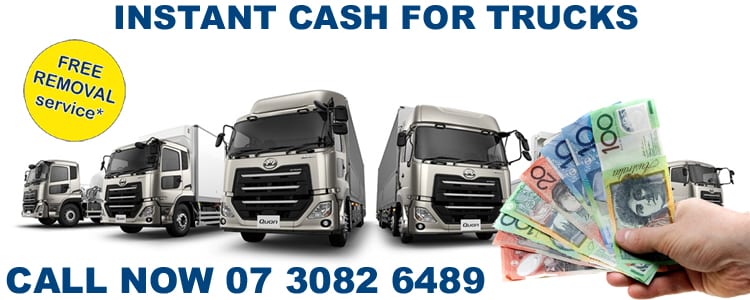 Looking best deals on cash for truck wreckers is now very easy in whole Australia including Melbourne, Perth, Adelaide, Sydney and Brisbane.
If you have a truck stored in your backyard. It is time to tow it or remove it, especially if your truck is damaged or not functional enough to be used again. If you can drive it to the junkyard, that would be great, but if that's not possible, call the towing agency and they will tow your truck for free.
Cash for Truck Wreckers Brisbane
No matter where you are located in Brisbane, Northside, South-side Logan, Gold Coast, Ipswich, Toowoomba and Sunshine Coast. we will come to tow your car that will help you remove your junk metal piece and instead create some more room for, let's say, for parking your own vehicle.
Why Cash for Truck Wreckers in Brisbane?
There are many cash for truck wreckers available in Brisbane itself. But choosing a right truck agency is one of the most important choices you have to make. But it's got to be done. As there is no point keeping your car in your garage, that is doing nothing but occupying extra space in your garage.
If you are interested in buying a new car that is probably one good reason why you want to visit Brisbane cash for old cars. Selling your car to one of the best junkyards will help you make some extra cash. You could them dump your old car for a new one.
It makes more sense when you choose to sell your old car over a damaged or broken car. It might be an ugly car as well. so that is yet another good reason that might help you make a decision on why you should sell your old car for a new one.
Free car removal anywhere in Brisbane, Queensland
Wouldn't it be nice to have enough space to park your own truck? This old truck is probably of no use since it is quite damaged and looks old. It is better rather sell this junk metal and call your car agency to tow it away.
You could make a lot of cash, by selling your old truck to a junkyard such as this. They usually take anything and everything and will even pay you for that. If your car is in an average or almost a good condition, there are chances that you may receive a good amount of money that would be enough to buy a new truck for yourself.
Free valuation of your scrap or junk vehicles and quick follow-ups
Thus getting rid of your old car or towing it out would be a good option and quite a good step to begin with. After which you can move into bigger standards of trash or truck removal. This is where various cash for truck wreckers agencies come into place.
Cash for truck wreckers in Brisbane is known to be one of the best in business. We at Brisbane cash for cars provide the maximum cash for sellers who are willing to sell their cars at a good price. You can either call or also email us. We mostly deal with few of the best truck brands that need a complete makeover or are damaged, dented, scratches all over. That's when you know when you need a new car.